The First IGCC Certified Monolayer Graphene Oxide Production Line in The World Has Been Successfully Tested!
On June 6, 2019, at the first International Graphene Day, great news came from the graphene field!
Hangzhou Gaoxi Technology Co., Ltd. has built the world's first 10 ton spinning grade monolayer graphene oxide production line and successfully tested. The single-layer graphene oxide and its application product - multifunctional graphene composite fiber have obtained the product certification of international graphene Product Certification Center (IGCC).
Monolayer Graphene Oxide & Monolayer Graphene Modified Functional Textiles certification
IGCC is an international independent third-party authoritative certification agency. Only through sampling on site, comprehensive strict testing by the third party, and site quality control and audit, can the final certification be conducted. The spot sampling inspection shall be conducted at any time in the subsequent production to ensure the consistent high-quality. This is the first single-layer graphene oxide product certification and the first multifunctional graphene composite fiber certification issued by IGCC. This is a small step forward of Gaoxi Tech, but also a big step in the innovation and development of graphene industry in the world.
IGCC Vice chairman of the technical committee Dr. Werner Bergholz issued certificates for Gaoxi Tech
Graphene is a strategic frontier and emerging material industry supported by the state. For a long time, high-quality single-layer graphene powder raw materials cannot be mass produced, which makes many excellent properties of graphene unable to be brought into full play, resulting in difficulties in its industrialization. It is also controversial at home and abroad whether single-layer graphene raw materials can be mass produced. Gaoxi Tech's Chief scientist, Professor of Zhejiang University, Mr. Gao Cao, led the team to continuously break through more than ten scientific and technological engineering problems such as full single-layer reaction, efficient separation and purification, powder re dissolution, safety and environmental protection, automatic control and amplification effect, mastered a full set of international original mass production technology, built a 10 ton production line and successfully tested. This is the world's first single-layer graphene oxide production line certified by IGCC. The products reach spinning accuracy, the single-layer rate is greater than 99%, and the quality and single-layer rate are the highest in the world. There are more than 100 customers worldwide, with 100% satisfaction.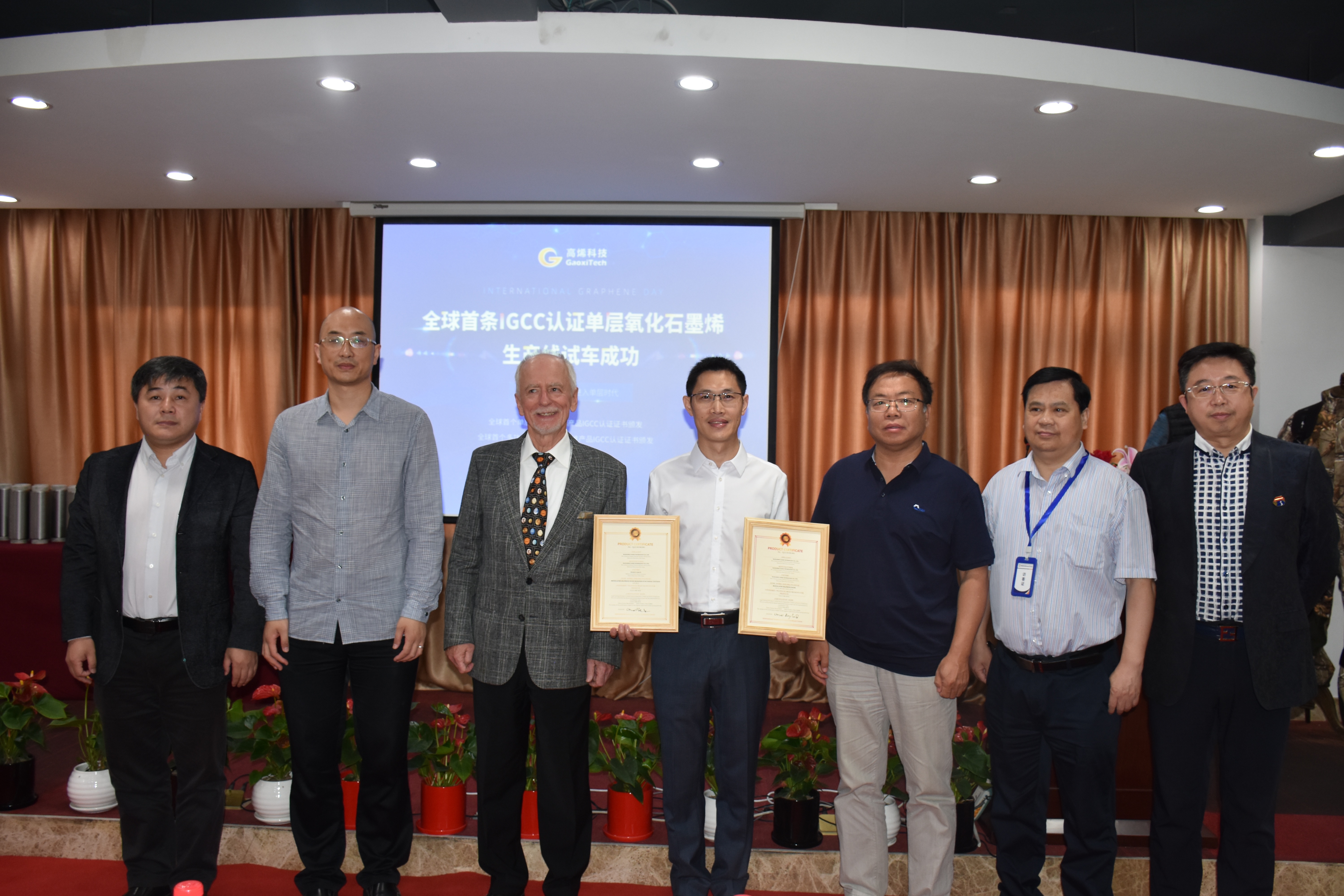 So far, powdered graphene products have entered the benchmark single-layer era. With the stable supply of high-quality graphene raw materials, graphene scientific research and downstream application product development will be guaranteed, and the graphene industry will change from speculation, doubt, counterfeiting and shoddy to a healthy, orderly, high-quality and high-speed development track.

At the same time, based on high-quality single-layer graphene oxide, Gaoxi Tech's R & D team has developed multi-functional graphene composite fiber, which has been authorized by the national invention patent, and the product has been successfully introduced to the market. Graphene / Pet in-situ composite fiber, graphene / nylon 6 in-situ composite fiber are recognized as provincial new industrial products in Zhejiang Province, and have passed the test of OEKO-TEX 100. The certification result is a healthy yarn suitable for baby textiles. Graphene composite fiber has five core functions: UV resistance, far-infrared internal warming and health preservation, antibacterial and bacteriostatic, mite suppression and negative ion emission. It is a subversive new type of high-end health fiber with great military and civil dual-use value.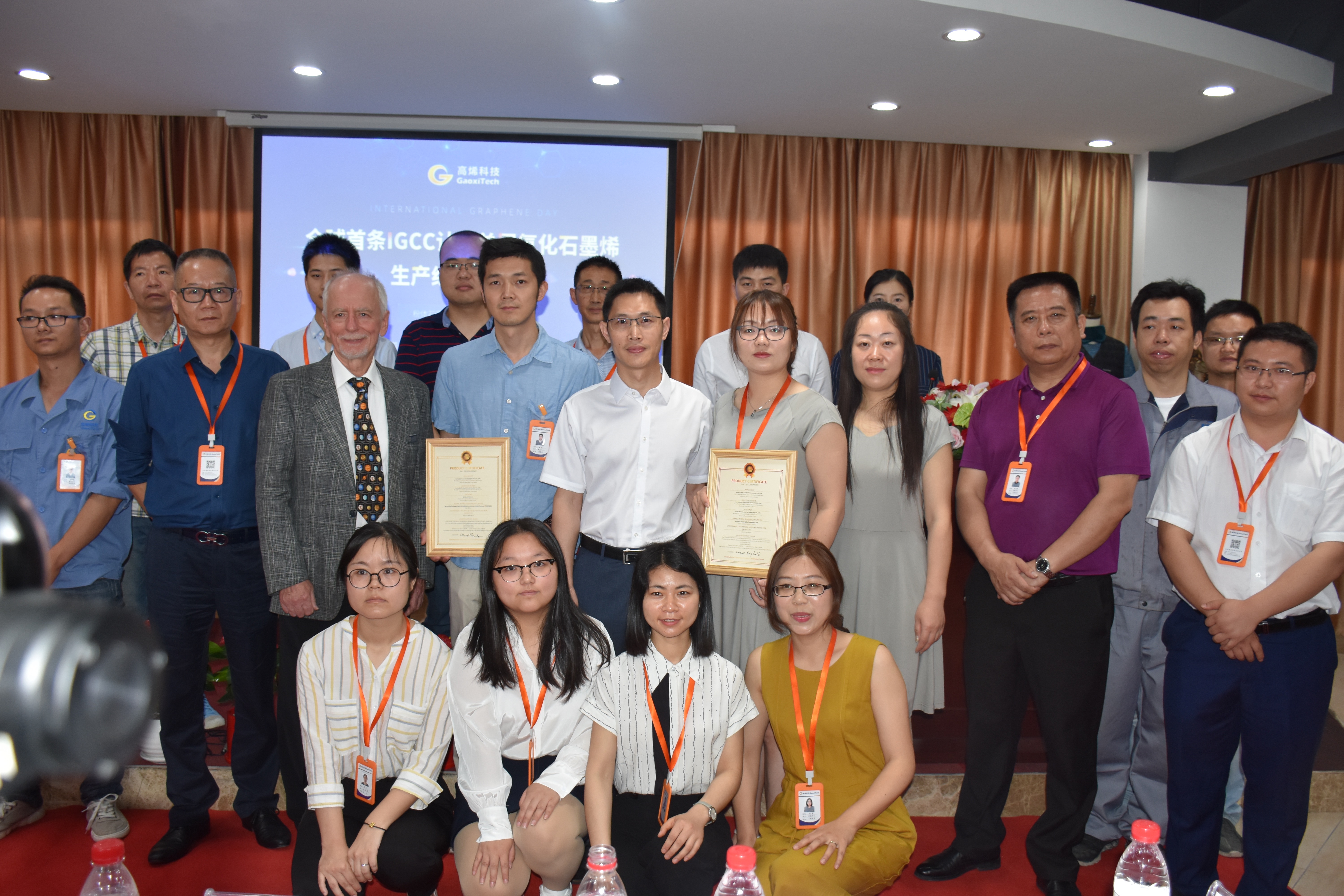 Gaoxi Tech's Team with Dr. Werner Bergholz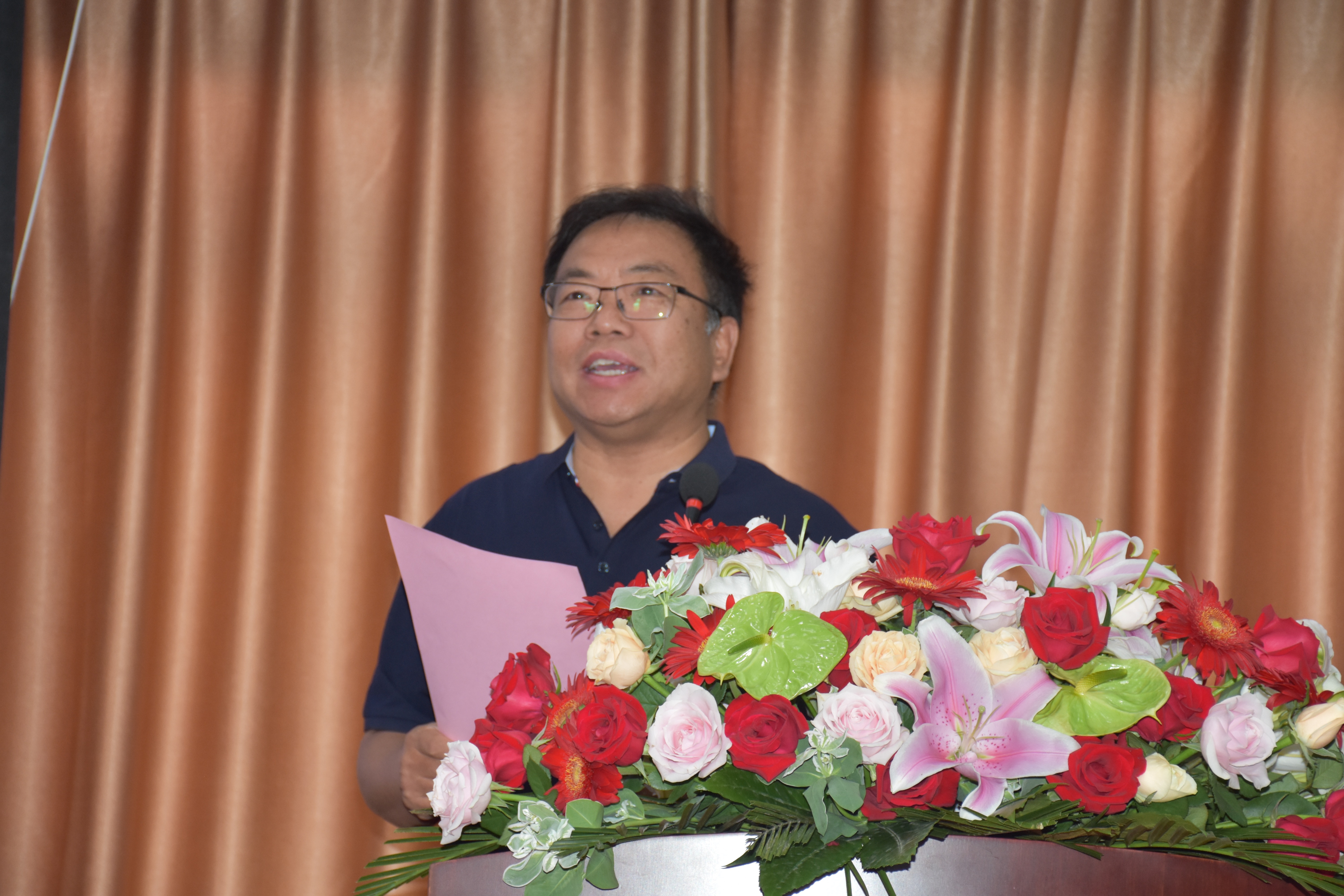 Yichun Li, Secretary General of Chinese graphene industry technology innovation strategic alliance, delivered a congratulatory speech
Binyuan Zhao, chairman of the scientific and technological innovation ecological development alliance of Chinese Technology Entrepreneurship Association, delivered a congratulatory speech